Africa-learning is a Société Coopérative simplifiée (SCOOPS):
The members of the team at the heart of Afrique-learning share the same vision of development in Benin and in the region through training. Our startup reinvests all profits in the collective interest by producing courses of public interest, and is ideally located to serve West Africa:
Startup based in Benin, our core team has several years of experience:

we have already produced over 50 courses
they have been studied successfully by over 500 students

Our course programmers are young Beninese graduates
We work with local and international experts, to guarantee the technical and scientific content of our courses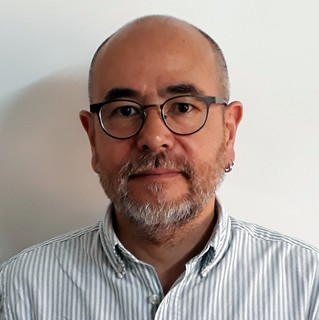 Bruno Tran
After studying ecology, in France, I have worked as a post-doctoral researcher in England for a few years. I started working in international development in 1994 as a trainer and researcher specialised in postharvest science. A few years later, I obtained a Masters in statistics and after 6 years as a biostatistician in the pharmaceutical industry, I came back to applied research in international development.
All along my career, I got actively involved in teaching and vocational training. As a scientist, I strongly believe that knowledge dissemination is of prime importance and that we must develop the best methods for sharing knowledge, adapted to the audience, and actively directed towards the application of know-how.
I was also a trainer in the private sector, a training manager for an international NGO, head of distance learning for an international research institute, and assistant lecturer for the Open University for 10 years.
E
bruno@afrique-learning.com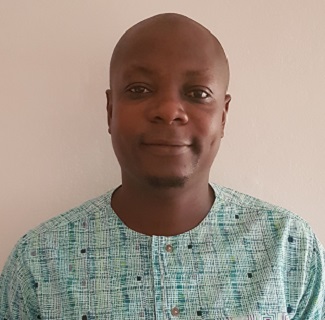 Elidja Atindokpo
After a technical training and several years in industrial maintenance, I realised that my ambitions led me towards creativity and independence, which gave my professional life a new direction: I became an entrepreneur in 2011.

Passionate about leadership and the service sector, I opened my first restaurant in Ghana and after returning to Benin I opened the second. I manage this company with a team of about fifteen employees, offering our customers great food, the best service, as well as live entertainment.

In my role as a business leader, I understand the importance of having motivated and well-trained employees, and I am convinced that the professional development of African youth is one of the most exciting challenges today. It is therefore natural for me to bring my organisational skills and leadership experience to Afrique-learning.
E
elidja@afrique-learning.com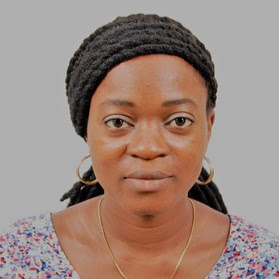 M. Ella DJIDOHOKPIN épse HOUESSOU
I am a food technology engineer, trained at the polytechnic school of the University of Abomey-Calavi.
As a consultant for an international institute since 2014, I am specializing in the field of agricultural innovations: construction, maintenance and operations of new machines and appropriate technologies. I am evaluating the technical performance of the newly introduced machineries.
This technical skill give me the opportunity to disseminate these innovations by organizing, planning and implementing training programs for local manufacturers to construct these machines and also to train end-users.
E
ella@afrique-learning.com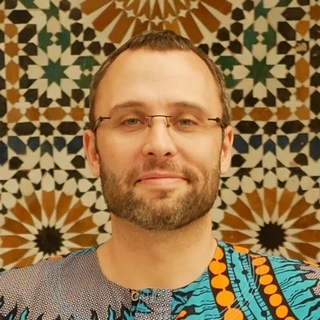 Hendrik Pöhl
I trained as a nutritionist and in recent years I have worked in the development sector in West and Central Africa. Over the last 3 years I have worked in training. As a major component of an innovation dissemination project, our team built up a platform with e-learning courses. I organized the development of the courses, elaborated instructions for their development and managed the online learning platform.
I really like to develop content, review and give feedback on the work of others, and help people really understand a course topic. I am always trying to improve my work.
Working on another continent in a different cultural and traditional context taught me that 100 people have 100 different ideas about the same subject and to work on a common base where everyone can understand each other is one of the most difficult issues between cultures.
This understanding helps me to develop or conceptualize content for different target groups. Everyone in the team has different backgrounds, strengths and weaknesses and my working skills as well as my intercultural experience contribute to build a team which is able to deliver a good product, a course which is well developed and adapted to the context.
E
hendrik@afrique-learning.com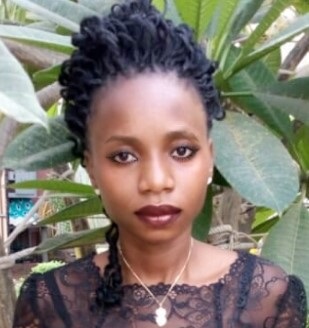 Marie-Constance Kohounko
I worked for 5 years with an international research organization in knowledge management and capacity building. I was in charge of the quality control for the provision of services in agricultural development and the promotion of innovations on several projects. This position allowed me to develop skills in both knowledge management and capacity building of service providers through training.

In 2016, my skills allowed me to join, part-time, the distance learning team which created online courses in order to reinforce the capacities of young graduates from agricultural colleges. Since then I have a passion for e-learning courses because they allow me to exercise my quality control skills by making constructive criticism for the best quality courses and at the same time these courses help to build the capacities of especially young people.
E
constance@afrique-learning.com